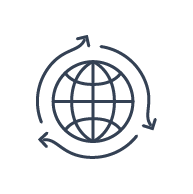 US Sales and Organizational Development
Introtech works with partners in the US who can assist with growing and developing your organization – taking your current domestic business model and developing your sales infrastructure to take your business to the next level of growth….and indeed beyond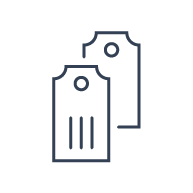 Event Management
Our UK based team can arrange your events in Europe, for example trade shows. We will obtain the best posible rates on your behalf and then book the show, premarket the event to drive traffic to the booth, work with you to design the booth using local partners, set up the booth for you, man the booth on your behalf and indeed follow up on all sales enquiries after the event. We can do as little or as much as you would like us to, you control the activity the entire time.
'Virtual' Subsidiary
Introtech can arrange a UK or European office address for your business to elevate your global profile, we can arrange telephone answering and call forwarding to our office, mail forwarding, etc. We can offer you a full 'virtual' subsidiary which to the outside world will appear to be a seamless extension of your business.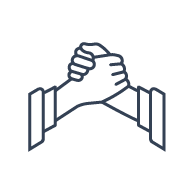 'Virtual' Staff
Introtech Staff act as your employees and can even talk to customers as 'your' employees where required. Our sales and back office staff are here at your disposal and we can take care of sales and marketing (our standard offering) plus back office function of G & A, accounting (where necessary), etc.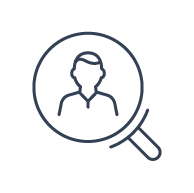 Recruitment
Introtech can assist with recruitment of your own dedicated employees when the time is right, including interviewing and short listing where required on your behalf.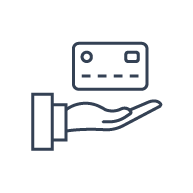 G and A
Introtech has a network of legal and accountancy partners to assist with company registration, accounts to US or UK GAAP, IPR protection, patents and trademark registration.
Just One Of Our Client Testimonials
I first worked with David Watts of Introtech back in the 1990s and we have worked together on a number of projects since then. I have seen David aggressively grow US-based businesses in the UK and EMEA, building a sustainable and scalable platform to enable ongoing growth and development. I cannot recommend David more, than to say that I have used his services on multiple occasions to expand into EMEA and I have no doubt we will work together again in the future.
Pete Jankowski, Chairman and founder of Next Level Security Systems Inc.
I have known David Watts of Introtech for a number of years, including a period of working with him directly. Throughout the time I have known David he has leveraged his considerable knowledge of the EMEA marketplace to grow a number of organizations, both from within the US and outside. I would have no hesitation in recommending David and his organization for the purpose of business development needs.
Dave Tynan, Vice President Global Sales and Marketing with Avigilon Inc.
Any American business that is considering entry into the UK market must contact Introtech first. In a very strategic and methodical manner, Introtech introduced our technology and solution to targeted markets, buyers, and influencers. The Introtech team accurately evaluated how much penetration we could have, calculated how long it would take to have success, and developed a plan to attack the market aggressively. We were so satisfied with their service, that we contracted Introtech as our sole sales and marketing arm to execute their plan across the UK and Europe. Finally, a benefit that is often overlooked is the tremendous savings we made by not immediately hiring a full time resource in the country. Introtech established the plan and began penetrating the market at a very fair rate and without a long term commitment.
Chris Peterson, Executive Vice President, BRS Labs, Inc.

Please get in touch for further information or to enquire about any of our other services.